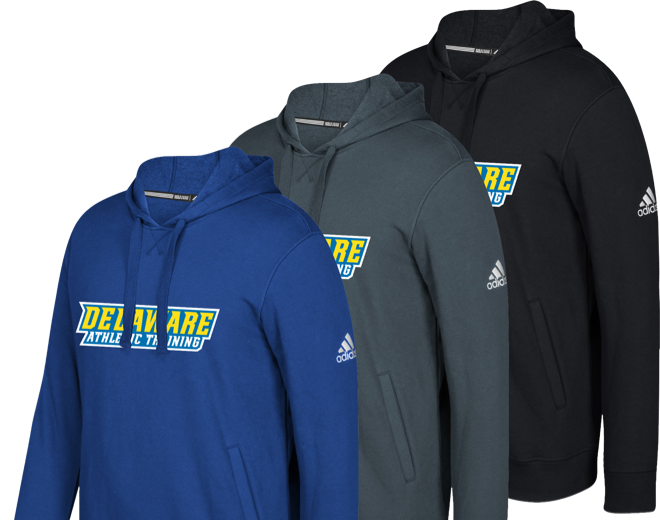 Put Your Team or Corporate Logo On A Variety of Sportswear and Athletic Gear.
Total Team Solutions is second to none. In fact, we are one of Under Armour, Adidas and New Balance biggest Team Dealers on the East Coast.
It's no mistake many colleges, companies, high schools and travel teams trust Total Team Solutions for all their apparel and footwear needs.
Contact Us
How's It Work?
We'll work with you to create footwear and apparel for your own team or business.
1
We Work With You To Create Your Team Store
We offer a vast selection of footwear, apparel and gear from top brands. Our sales staff will make recommendations based on top sellers that appeal to the masses, and can meet any budget.
2
Your Team Members Choose Their Favorite Items
Upon agreement, we'll prepare your store with an open, close, and delivery date. Your team members simply visit our website and place their orders online, by the agreed upon firm close date.
3
Production Begins After Orders Have Been Collected
Once the close date has been reached for your store, we'll collect all online orders from your team and begin. We'll order all goods and begin printing production promptly.
4
Your Team Gear Is Shipped
After the production process has completed, all orders ship directly to your team members! We'll notify them for you, and provide tracking numbers to keep them informed.
See What People Are Saying:
Your Logo on Top Quality Gear
eFootwear has worked with companies for decades to provide them with their own branded gear.
Why Choose eFootwear?
We're a family run business with over 30 years of experience in the apparel and footwear industry.
We've built relationships with top brands to bring you the widest selection of gear at the best prices.
From selecting gear and apparel, to designing logos and graphics, we'll help guide you every step of the way.
Our team stores make custom ordering easy. Members purchase directly from your store, and we handle the rest!
We can handle your promotional needs as well! From pens, to mugs, to cell phone sleeves.
We can do it all
!
Get Started
Looking for footwear and apparel for Your Team? We're here to help! Contact us today.
Michael Elison - 610-529-8566