Thanksgiving Races You Won't Want to Miss!
Published on:January 01, 0001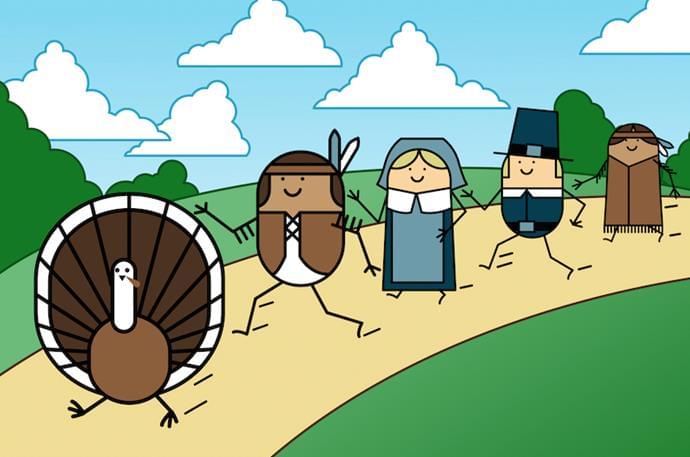 Emily Faherty from DailyBurn.com provided us with these great Thanksgiving Turkey Trots!
1| Run for the Diamonds
Location:
Berwick, PA
"We're still not sure what diamonds have to do with Thanksgiving, but the bling sure gets 2,000 runners up and at 'em! The top seven male and female winners of the challenging 9-mile Run for Diamonds (the fourth oldest road race in America), take home diamond rings and diamond pendants, respectively. And for those who miss out on the prized jewels, there's always free post-race pizza and soda to look forward to!"
Register at:
runfordiamonds.com
2| Mile High United Way Turkey Trot
Location:
Denver, CO
"Celebrating its 42nd year, the Mile High United Way Turkey Trot is the top fundraiser for the United Way. More than 10,000 runners and walkers will participate in this year's 4-mile race or ¼-mile family fun run. Those of drinking age can enjoy the craft beer garden party (featuring local breweries like Great Divide, Renegade and Wynkoop) at the finish line."
Register at:
unitedwaydenvor.org
3| Manchester Road Race
Location:
Manchester, CT
"What began on a rainy day in 1927 with just 12 runners is now one of New England's most famous road races and the largest race in Connecticut. The Manchester Road Race's 5-mile course attracts up to 15,000 runners, including Olympians, locals and at least one Runner's World Editor, as well as nearly 20,000 spectators each year. In 2013, it donated more than $120,000 to charities!"
Register at:
manchesterroadrace.com
4| Charlotte Southpark Turkey Trot
Location:
Charlotte, NC
"The annual Charlotte Southpark Turkey Trot is one of the city's longest-running events and Thanksgiving Day traditions. It's so popular, the field has to be capped at 11,000 participants for the 8K, 5K, 1-mile and 26.2-yard "Tot Trot." Finishers of the loop course around South Charlotte go home with a special medallion . The event supports many charitable partners!"
Register at:
charlotteturkeytrot.com
5| Dana Point Turkey Trot
Location:
Dana Point, CA
"You'll find one of the country's largest and most scenic turkey trots right in the heart of the OC. Established in 1977, the Dana Point Turkey Trot encourages its 11,000 runners to "run the race before you stuff your face." Benefitting many groups, the event includes a 5K, 10K and a "Gobble Wobble" run for the kids."
Register at:
turkeytrot.com
To see more popular thanksgiving trots, check out dailyburn.com.
---